When selecting a program installer to download it usually has 2 options: 64-bit installer or 32-bit installer. How do I know which one to download?
TL;DR – click here for instructions.
Nowadays, websites can know which version of Windows you are running and would only give you one link to download the installer. Sometimes, it is not that easy like how I installed Visual Studio Code for all Users in Windows which gave me lots of options, Windows, Linux, Mac, 32-bit or 64-bit versions.
It is important to download the correct version of the installer or else it might not work correctly with your system.
To see what architecture your Windows Operating System is running, see the different ways below.
---
3 ways to check if your Windows Architecture is 64-bit or 32-bit
---
Via Graphical User Interface (with screenshots)
To check if your running a Windows 64-bit or 32-bit, right-click on the Start Button (Window button on the lower left of your screen) or on your keyboard click Window+X.
Then click System.
This will open a Settings window that shows details about your computer.
Under Device specification check System type. It will show if your Windows is 64-bit or 32-bit.
---
Via Command Prompt
You can also check if via Command Prompt if you are running 64-bit or 32-bit architecture.
Enter the command below.
wmic os get osarchitecture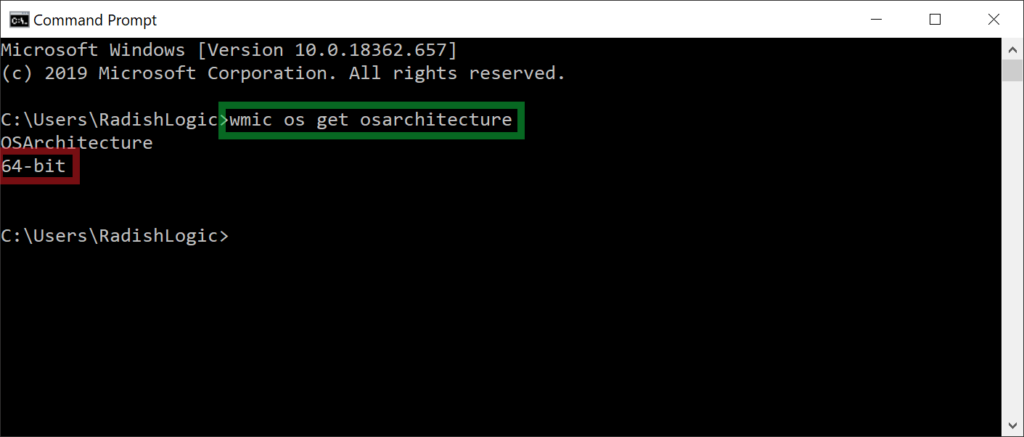 Under OSArchitecture it will show if your computer is 64-bit or 32-bit.
---
Via Powershell
There are 2 commands below on how to check using Powershell.
The first command is
[Environment]::Is64BitProcess

The command above returns True if you are running 64-bit version of Windows, and False if you are running 32-bit version.
The next command is
gwmi win32_operatingsystem | select osarchitecture
The command above shows you if you are running 64-bit or 32-bit.
---
Now that you know how to check if you are running 64-bit or 32-bit version of Windows, you can now choose the correct installer for your system.
Has this post helped you or not? Let me know on the comments section below.