If you have been using AWS CloudShell you might notice that the default font size is small.
#1
To change the font size of AWS CloudShell, click on the gear icon in the upper right corner of the AWS Console.
Note: The gear icon is actually called the preferences button.
This will show the preferences panel.
#2
Under Font size, you can select if you want the font to have the size of Smallest, Small, Medium, Large and Largest.
You can check the resulting size in the Example font size section.
Once you have selected the size that you want, click on Confirm.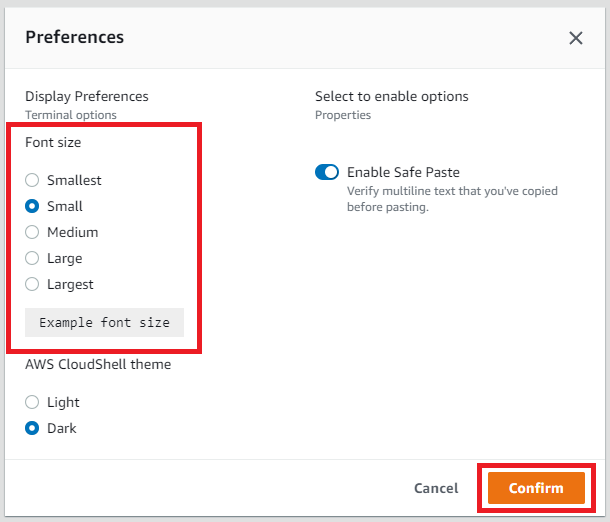 #3
Preferences panel will then close and AWS CloudShell has changed your font size.
---
I use different font sizes depending on what I am doing.
If I am doing cloud engineering, I would use a Medium font size.
If I am teaching, then I use the Largest font size.
The font size of AWS CloudShell really depends on you. The easier you can read the output of AWS CloudShell the faster your work becomes.
---
I hope this helps. Let me know what you think in the comment section below.