We have recently purchased an Adafruit Circuit Playground. I was really excited to finally able to hold it as it is a small board packing with a lot of features. Some of the features I have not used yet.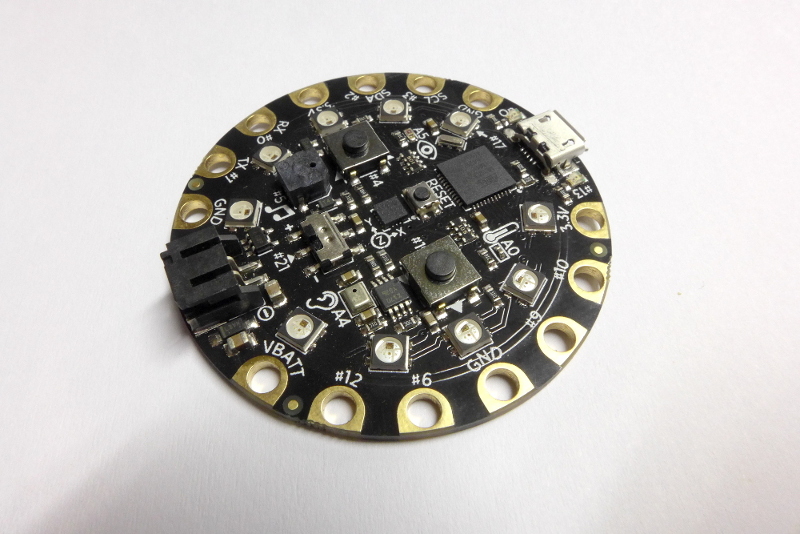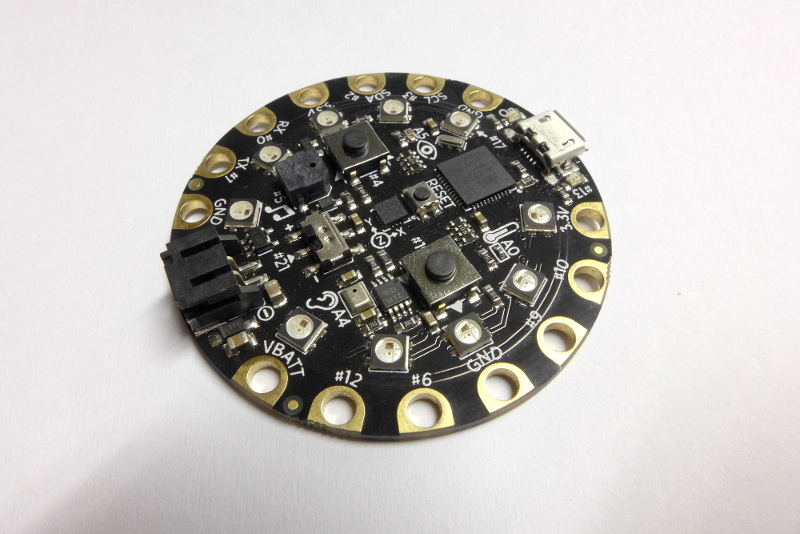 Here are the list of features of the Adafruit Circuit Playground.
Board Dimension: 50.6mm (2.0 inches) in diameter
Weight: 8.5 grams
ATmega32u4 Processor (3.3V, 8MHz)
MicroUSB for programming and debugging with Arduino IDE and power
USB port can act like serial port, keyboard, mouse, joystick or MIDI
2 pin JST port for Power (3-6V)
10 mini NeoPixels (each can display any color)
1 Motion Sensor (LIS3DH triple-axis accelerometer with tap detection, free-fall detection)
1 Temperature Sensor (thermistor)
1 Light Sensor (phototransistor)
1 Sound Sensor (MEMS microphone)
1 Mini Speaker (magnetic buzzer)
2 Push Buttons
1 Slide Switch
8 alligator-clip friendly input/output pins (pads)
Includes I2C, UART, and 4 pins that can do analog inputs/PWM output
All 8 pads can act as capacitive touch inputs
Green Power LED
Basic Blinking LED (#13)
Reset button
This post is about being up close and personal with the Adafruit Circuit Playground so here are the photos that you have been looking for.
If you are interested in buying the Adafruit Circuit Playground you may purchase this by buying it directly from Adafruit here.
---
Continue reading In Photos: Adafruit Circuit Playground Classic